Ali is not a human shield. Let's stand together against injustice
In April 2017, one-year-old Ali and his family were used as human shields in Mosul, Iraq. Caught in a bombing, Ali was severely injured and both his parents and brother were killed. This Christmas, your donation could let an innocent child like Ali know that someone cares.
© E. Fourt/HI
Once in a while, a story comes along that makes you so upset and angry. That was the case with the story of baby Ali. As we get closer to Christmas, we feel the injustice of this story even more.
In April, one-year old Ali was at home, surrounded by his family, when armed men forced their way in and marched the family out at gun-point. Along with their neighbours, the family were taken to a nearby school to be used as human shields. Bombings soon started. With nowhere to hide, Ali's parents were killed instantly. His older brother too, who was only nine years old.
Remarkably, Ali's grandparents, uncle, and aunt survived the bombings and fled, carrying him and his sister in their arms. Ali's leg was badly broken and shrapnel were embedded in his face and body.
"As we were running towards an army-controlled area, the bombings kept getting stronger. It was as if it would never stop," recalls Kitba, Ali's aunt. Ali's grandfather was so terrified he suffered a stroke. But the family kept on running and, eventually, they made it to a hospital near Mosul, where Handicap International teams are providing physiotherapy and psychological support to conflict victims.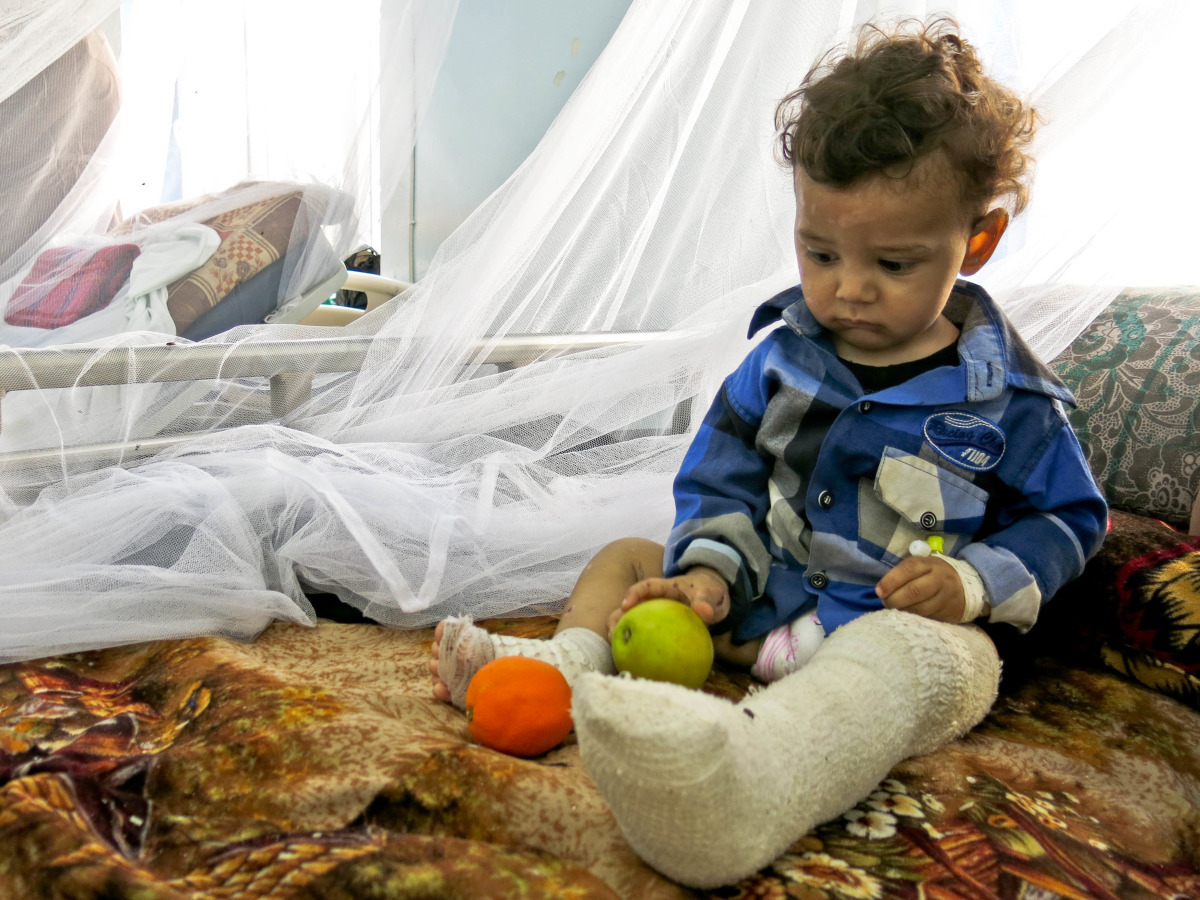 As Kitba recalls their escape, Ali plays with fruit given to him by the hospital staff.
© Elisa Fourt/HI
Early rehabilitation care is essential
Khaled, one of Handicap International's physiotherapists started taking care of little Ali in hospital. Big scars cover parts of Ali's face and he has trouble moving with the heavy cast on his leg but he stops crying when Khaled comes to visit.
Khaled is training Kitba, who already treats Ali as a second mother, on how best to aid his recovery. "As soon as the doctors remove his cast, we'll provide him with physiotherapy sessions. This is essential if we want him to recover well" explains the physiotherapist.
Sadly, Ali has a long and difficult road ahead. However, with your help, he can recover. For innocent victims like little Ali, the care Handicap International's team provides is essential. But we can't do it without you.
Together we are making a difference
Although Ali's story is terrible it is not unique - we see so many people and children with devastating injuries. Today, 90 civilians will fall victim to explosive weapons. Those who survive, will see their lives devastated - changed forever.
Thanks to the support of people like you, Handicap International has already been able to help over 250,000 people in Iraq since 2014. We are ensuring that people have access to rehabilitation services and psychological support, not only helping them to recover from their physical injuries but also providing the expert care they need to deal with their trauma.
This Christmas, let an innocent child like Ali know you care.
A gift of just £32 could help provide care and vital support to families like Ali's who are facing unimaginable loss.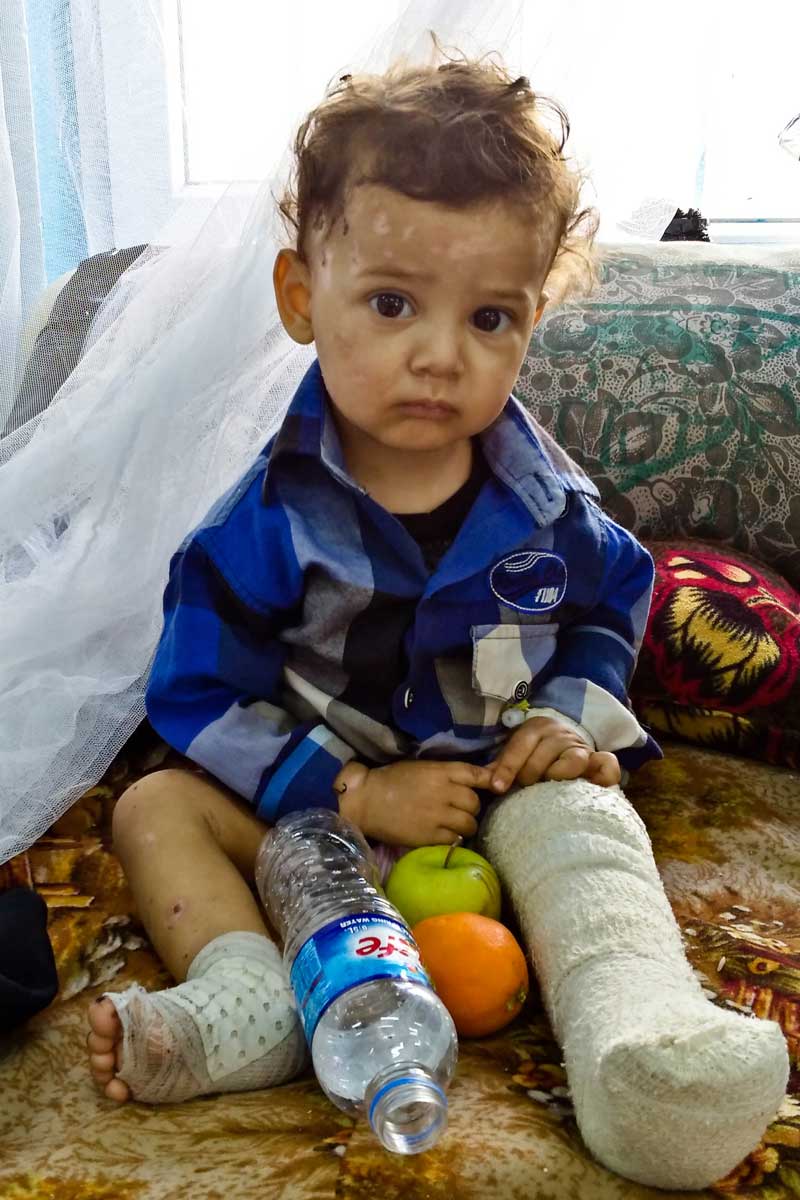 © Elisa Fourt/HI
Thank you for your support.