Players of the People's Postcode Lottery support Humanity & Inclusion's work on the Syria crisis
Emergency
Explosive weapons
Rehabilitation
Jordan
Lebanon
Syria
United Kingdom
The players of the People's Postcode Lottery are generously supporting Humanity & Inclusion's work with injured and traumatised Syrian refugees and our Stop Bombing campaign to protect civilians.
Manal, 15, lost her left leg to a bombing in Syria. She is supported by HI's rehabilitation teams in Jordan. | © Benoît Almeras/HI
On the 8th anniversary of the Syria crisis, all of us at Humanity & Inclusion like to say a huge thank you to the players of the People's Postcode Lottery for their generosity in supporting injured and traumatised Syrian refugees and our campaign to protect civilians.
Last year I visited our projects in Lebanon and Jordan and was immensely moved by the incredible courage and resilience of the people I met.
One story that sticks in my mind is a young boy called Bilal. When he was just 12 years old, Bilal was playing football with his friends and cousins near his home in Syria. One of his friends kicked the ball a long way and Bilal ran to get it.
At that moment, war planes came over and their football pitch was bombed. When Bilal turned back, he saw devastation: some of his friends and cousins were dead, others injured. Only he was untouched because he had run after the ball.
Bilal became depressed; he fled to Lebanon with his family. Our team told me that when they first met him he had nightmares, he wet the bed, and he didn't want to go to school or talk to anyone. His family were also deeply affected by losing nephews and cousins in the bombing.
Sophia, one of our psychologists in Lebanon, worked with Bilal and his parents. Eventually he was able to talk about what had happened, talk about his sadness, his feelings of guilt, the awful sense of 'Why them and not me?'
Gradually Bilal started to feel a little better, his feelings of isolation decreased; he was able to restart school in Lebanon, and even play football again.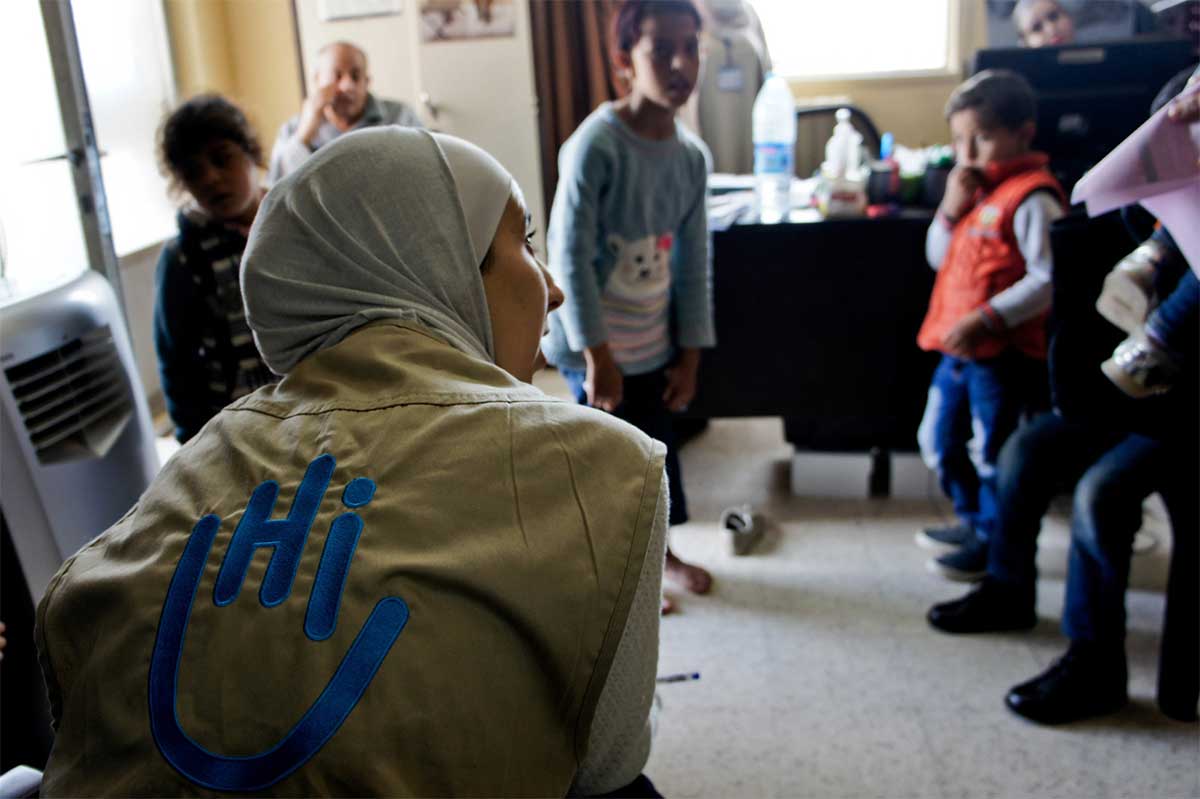 Noor, an HI physiotherapist, talking to patients at one of our prosthetics workshops in Jordan. © Eliza Fourt/HI
Sadly, I know that Bilal's tragic story is one that is shared by thousands of innocent children victims of bombings.
Children like Manal, a young girl from Dera'a, Syria.
"I remember everything, how we were together with my cousins, my uncles, my aunts… we were in the house of my grandparents when the bomb fell," she told our team. There was no hospital able to treat Manal so her family rushed her to the Jordanian border.
In Jordan, Doctors saved her life by amputating her left leg. Our team provided Manal with specialised rehabilitation care and later a prosthetic leg. Manal says things are much better now thanks to her prosthesis because she can get out and about.
The profound humanitarian harm from the use of explosive weapons in populated areas continues unabated. Tragically, last year, over 20,000 civilians were killed or injured in nearly 2,000 incidents in urban areas. Our determination to get governments to make meaningful changes to better protect civilians has not wavered. We know the difference that ordinary people's voices can make; we co-won the Nobel Peace Prize in 1997 for our people-powered campaign to ban landmines.
This is why the players of the People's Postcode Lottery are partnering with us to help raise vital awareness for our Stop Bombing Civilians campaign. They are also enabling us to provide expert physical and psychological rehabilitation care, prosthetic legs, and mobility aids for people like Bilal and Manal.
This vital support means that, instead of being forgotten, the victims of conflict can start to rebuild their shattered lives and look towards the future.
Thank you.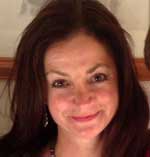 Jane Morris
Head of Partnerships and Philanthropy
Find out more
More information is available on our People's Postcode Lottery project page.