Five years of the Syria crisis: Meet four amazing people supporting injured and disabled people
Handicap International's response to the Syria crisis, which began five years ago, has become the biggest humanitarian response in the organisation's history. More than 600,000 people have been supported by our teams of physiotherapists, orthopaedic technicians, social workers, logistics officers and many others. Here, four of Handicap International's 370 strong team explain what their roles mean to them.
Zeinab at a Handicap International rehabilitation centre in the Bekaa Valley. Lebanon. | © Sarah Pierre/Handicap International
Elias Saade, social worker and Cynthia Houchaimi, physiotherapist
"There are still people who need help"
Elias and Cynthia work for Handicap International in Lebanon's Bekaa Valley. Since 2013, they have worked as part of a mobile team, visiting and providing support for some of the most vulnerable families of refugees living in makeshift homes.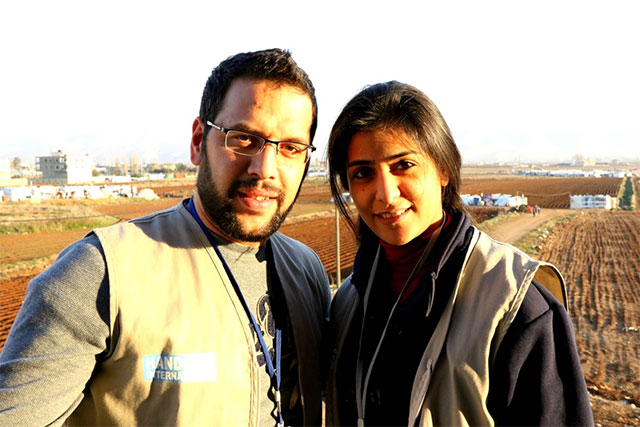 "Every morning, I say to myself: there are still people who need help; Help finding accommodation better adapted to their needs, for example. Although we can't respond ourselves to this type of need, the first thing I do when I get to the office is to pick up the phone to see how I can help them," explains Elias.
"I can contact other international aid operators to tell them about these cases. When we manage to find a solution for these families, who live in extreme poverty, it's always a victory," he adds.
"Cynthia pays the same attention to all of our patients and does everything she can to ensure they get quality care. I admire her devotion," he says.