Help us restore hope this Christmas
Emergency
Explosive weapons
Rehabilitation
Eight-year-old Sondos was left injured and traumatised by a bombing in Syria. Please support Humanity & Inclusion's urgent Christmas appeal and give the gift of hope to an injured child.
© Philippe de Poulpiquet/HI
Eight-year-old Sondos is just one of thousands of innocent children in Syria, Iraq, and Yemen who have been severely injured and traumatised by wars they cannot understand.
Help us restore hope this Christmas.
Caught in a bombing
In 2016, Sondos and her family were living in a besieged area of the Damascus suburbs. The little girl was just on her way to school when the area was bombed. Her mother, sister, and grandfather were badly injured, and Sondos' leg was fractured by shrapnel from the blast.
The family fled to Lebanon to escape the conflict, but Sondos is still deeply traumatised by what she went through.
The little girl holds her teddy bear tightly in her arms as she remembers what life was like in Syria:
"When there were planes in the sky, we didn't go to school. We were afraid and stayed at home…The school just opposite mine was bombed."
"Even though I miss my country very much, here at least there are no planes, and I'm not frightened of going to school."
Recovering from the trauma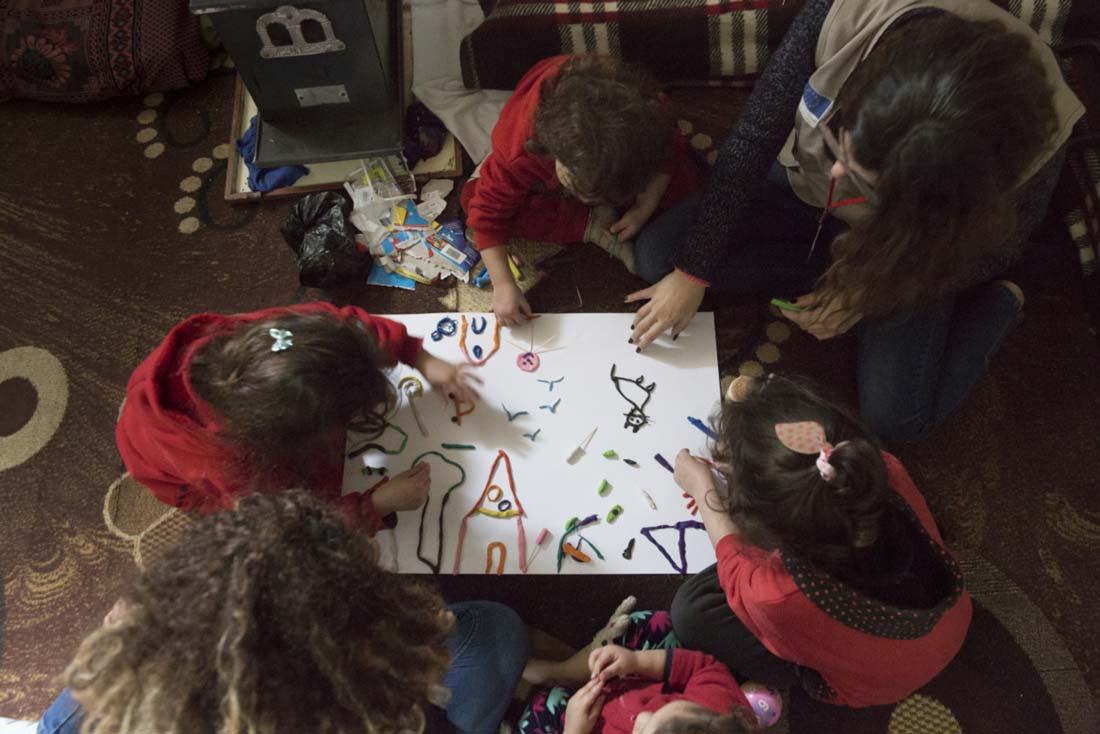 © Philippe de Poulpiquet/HI
Sondos and her three sisters receive regular psychological support from Humanity & Inclusion's team in Lebanon.
Christelle, our psychologist, explains, "They have a lot of nightmares and suffer from bedwetting. We are helping them to recover through a range of fun activities designed for children."
Today the girls are playing with modelling clay. "Although it looks like they're just playing, it's actually much more than that," says Christelle. "It allows the girls to symbolically rebuild everything they have lost and to talk to us about what has happened to them."
Help us restore hope this Christmas
For children injured and traumatised in conflict, the rehabilitation care and psychological support that Humanity & Inclusion's teams provide is life-changing. But we can't do it without you.
Your gift today could bring hope and vital support to children like Sondos who are facing unimaginable loss.
This Christmas, please join us in bringing hope to the innocent victims of war.