Gaza: HI launches urgent response to support thousands of injured people
The number of people seriously injured during protests in Gaza continues to rise. HI field teams are responding with local partners to provide urgent rehabilitation care, mobility aids and psychosocial support to injured adults and children.
A medic carrying a child to an ambulance after inhaling tear gas, on 14th May 2018 in Gaza City. | © Virginie NGUYEN HOANG/Hans Lucas/AFP
Since 30th March 2018, mass demonstrations along the border with Israel have claimed a significant number of Palestinian victims in Gaza. More than 4,000 people have been hospitalised due to serious injury, including hundreds of children[1]. As the demonstrations continue, these numbers are expected to increase.
The current blockade in Gaza is preventing the provision of medical supplies, and health personnel are being pushed beyond their limits. Due to pressure on health services, many of the injured are being discharged from hospital without adequate follow-up care.
Emergency rehabilitation is urgently needed
HI has launched an emergency response, in partnership with local organisations.
We will provide urgent care and rehabilitation for injured adults and children. Those with severe injuries will need expert support to manage their disability and rebuild their lives. For others, early intervention will help to prevent the development of complications and improve their long-term recovery.
Mobile teams of physiotherapists and social workers will visit injured people in their homes to provide rehabilitation sessions, mobility aids, and psychological support.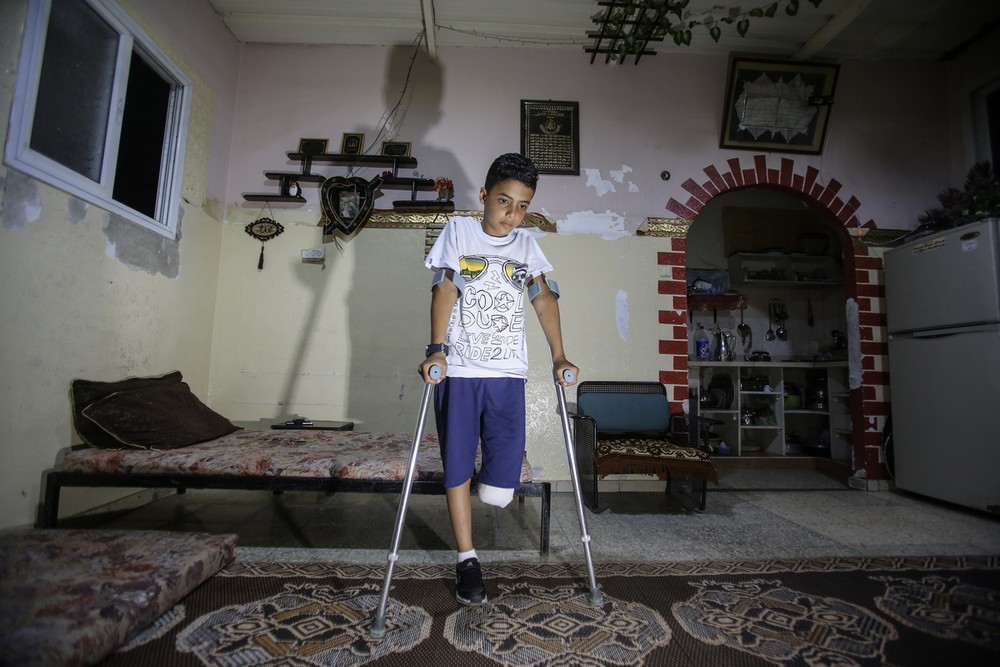 A 11-year-old boy who lost his leg during the demonstrations in Gaza on 12th May 2018. © Ali Jadallah / Anadolu Agency / AFP
---
[1] Sources: United Nations / Palestinian Ministry of Health.