Invisible: Disabled people fleeing South Sudan violence tell of significant challenges in Uganda refugee camps
South Sudan
Uganda
United Kingdom
Renowned British photographer Giles Duley visited Omugo, Uganda, to document the stories of disabled refugees fleeing violence in South Sudan.
Catarina fled violence in South Sudan with her family. | © Giles Duley/HI
In April, we organised a visit with renowned British photographer Giles Duley to Omugo, Uganda, an extension of the Rhino refugee settlement where South Sudanese people fleeing violence are taking refuge.
Giles met people with disabilities affected by the conflict who shared their personal stories and the significant challenges they face in the refugee camp.

© Giles Duley/HI
Beatrice sitting with her mum Reida in Omugo refugee camp. They are part of the 1 million South Sudanese who have taken refuge in Uganda.
Beatrice wishes she could go and play with the other kids in the camp. Her legs became paralysed when she was 6 years old due to the polio virus. Soon after this photo was taken, Beatrice received a wheelchair from HI's team. As a result, she will soon be able to go to school.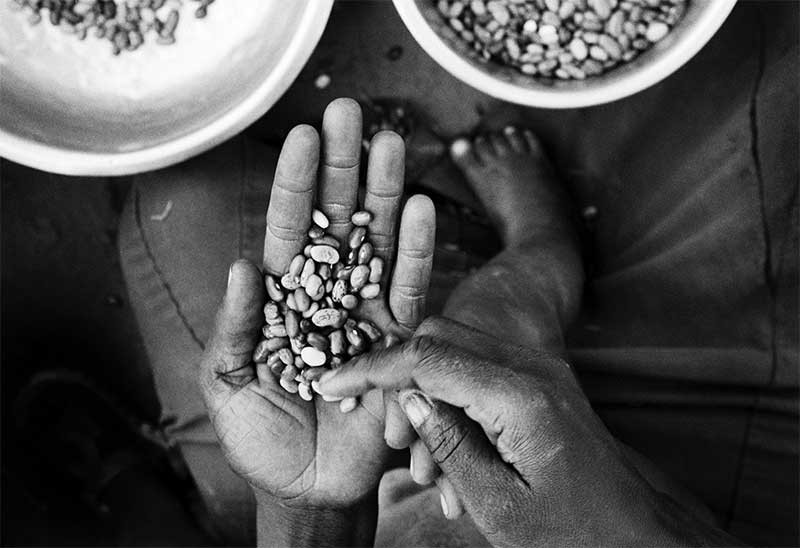 © Giles Duley/HI
Reida, Beatrice's mother, sorting the beans that she will cook later over wood for her 3 children. Beatrice often helps her mother cook; she likes to cook the sauce for the beans.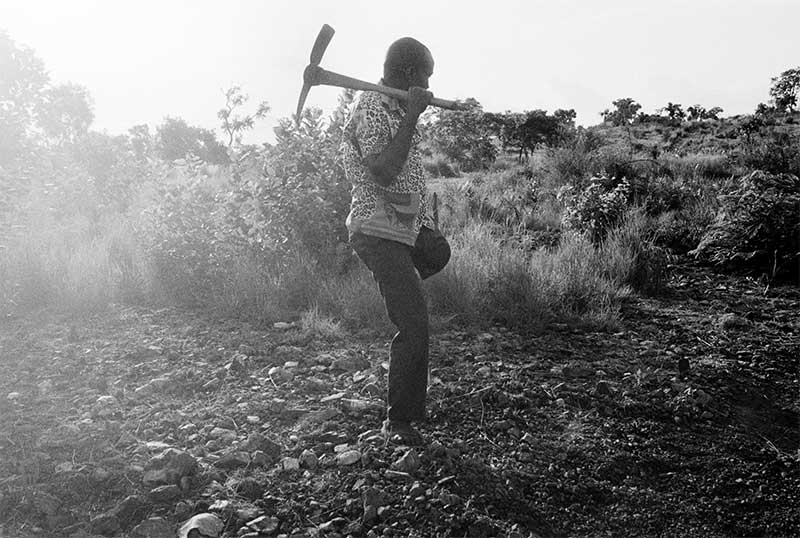 © Giles Duley/HI
John had his leg amputated in 2012 as a result of cancer. When shootings started during the night in his village in South Sudan, he had to leave in a hurry with his wife. John took his crutches but had to leave his prosthesis behind.
In the camp, John became a community volunteer with Humanity & Inclusion. He travels around the refugee camps to identify vulnerable people and people with disabilities, so that we can help them get the support they need.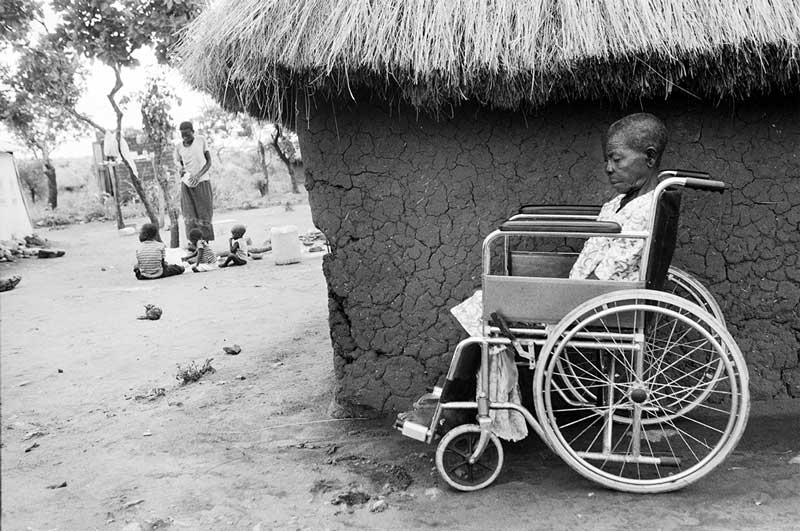 © Giles Duley/HI
Catarina fled violence in South Sudan with her family. She feels very lonely in the refugee camp. It is very rocky all around and Catarina cannot move easily. She wishes she could go and have a chat with her neighbours.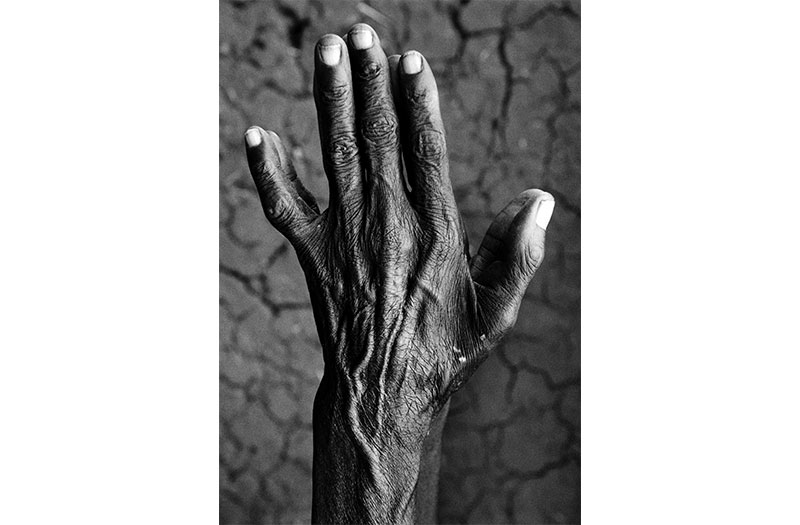 © Giles Duley/HI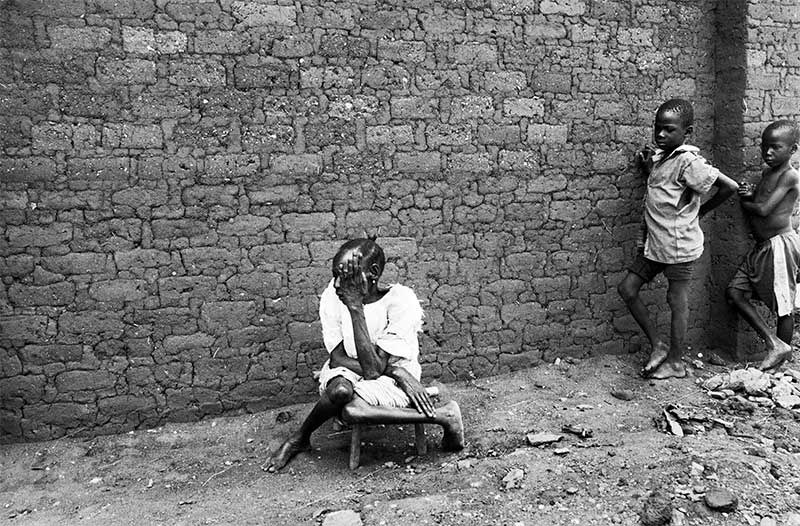 © Giles Duley/HI
Mary fled the violence in South Sudan and took refuge with her family in Omugo refugee camp.
"I wonder if I will see my friends again?" she said. She cannot reach her friends that she used to visit in South Sudan. They are all separated in other camps. It makes her feel stressed.
Mary has a disability due to the polio virus and has also developed scoliosis. She had to leave her wheelchair behind when she fled and now struggles to move around in the camp.
---
HI's work in Uganda
HI is supporting vulnerable and disabled South Sudanese refugees in Uganda.
We have a protection team whose role is to go around the camp to identify vulnerable people who struggle to access the support they need. Our physiotherapists and psychologists move from one end of the camps to the other, providing essential trauma and rehabilitation care.
Importantly, we organise awareness raising sessions with other humanitarian organisations to ensure that people with disabilities are included in their activities. We ensure the people we meet are referred onwards to access these crucial services.