Rehabilitation in Jordan: "They've cared for my body and mind"
Na'elah, 44, used to suffer from serious shoulder pains, significantly reducing her mobility. In recent months, she has been receiving rehabilitation care in one of Handicap International's partner centres in Jordan. HI's assistance to local health facilities in the country is made possible by the support of UK Aid from the British people.
Na'elah talks about her recovery with Hamzeh and Manal. | © E. Fourt / Handicap International
The waiting room in Zarqa rehabilitation centre, located in the northeast of the Jordanian capital, is always busy. Every day, this medical facility, at the centre of one of Jordan's many Palestinian refugee camps, is visited by dozens of patients.
"More than 12,000 people live in the camp," explains Hamzeh, Handicap International's technical adviser.
"We support this centre by supplying materials and equipment and we train its employees. It cares for refugees of different nationalities - Palestinians, Syrians, and others – but also Jordanians."
"Most of the people we help were identified through our community-based rehabilitation (CBR) programme. Volunteers in the camp spot people with health problems and tell them about our free care. The people who live here aren't rich. Many need physiotherapy but few can pay for it."
Through its Equity Fund programme, Handicap International provides financial support to the centre's users. The cost of physiotherapy and other services is one of the biggest obstacles to quality care in Jordan.
"Rehabilitation helps me move on"
Na'elah walks into the rehabilitation room. The free services have made a big difference to this mother of 4 children.
"My husband is Syrian and money's short. I used to think physiotherapy was a luxury I couldn't afford. I'm really grateful for these sessions. I don't have an easy life but when I see these people helping me - how hard they work to make me feel better - it helps me move on," she explains with a smile.
Manal, a physiotherapist from the centre supported by HI, starts a series of exercises with Na'elah.
"I've been coming every week since the start of summer," says Na'elah. "A few months ago, my shoulder froze up and suddenly I couldn't move. My husband heard about this centre some weeks later and I had my first rehabilitation session soon after."
"I've recovered some of my dignity"
Manal smiles and adds: "Today is her twentieth session. She has made a lot of progress!"
Na'elah agrees: "When I first came here, I needed assistance with everything. My daughter helped me with daily tasks. I can't tell you how much Manal and the centre's team have helped me recover. I can dress myself now and take care of the children again. It might not seem much but I've recovered some of my dignity in recent weeks."
Nae'lah shows the physiotherapist a photo taken at her first session. "I could hardly lift my arm, do you remember? And look at me now!" she says, stretching her fingers towards the ceiling.
"They haven't just restored my mobility, they've given me hope again too - that's what really counts. The centre's team have cared for my body and my mind. They feel like family now."
The physiotherapy exercises come to an end and Manal says goodbye to Nae'lah. The two women will see each other again in a few days for another rehabilitation session.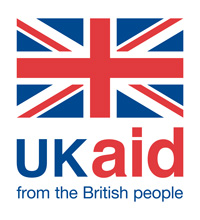 Handicap International's assistance to local health facilities in Jordan is made possible by the support of UK Aid from the British people, via the Department for International Development (DFID).