This #GivingTuesday, help make land safe for future generations
This #GivingTuesday, Humanity & Inclusion UK is launching a special appeal to make land safe for future generations. Find out how you can join us.
To get water, residents of Batiabombe, a village near Kisangani in DRC, must pass through a high-risk area contaminated by landmines. | © Kelvin Batumike/HI
Happy #GivingTuesday! Here at Humanity & Inclusion UK we are launching a special appeal om Facebook to make land safe for future generations.
#GivingTuesday may only last for one day, but our dedicated demining teams work tirelessly throughout the year to make sure that homes, schools and farm land are free from deadly landmines and unexploded bombs.
Before midnight tonight we are aiming to raise £500 which could demine an astonishing 1,500m2 of land.
Every £5 donated can help our deminers to make 15m2 of land safe. Will you join us?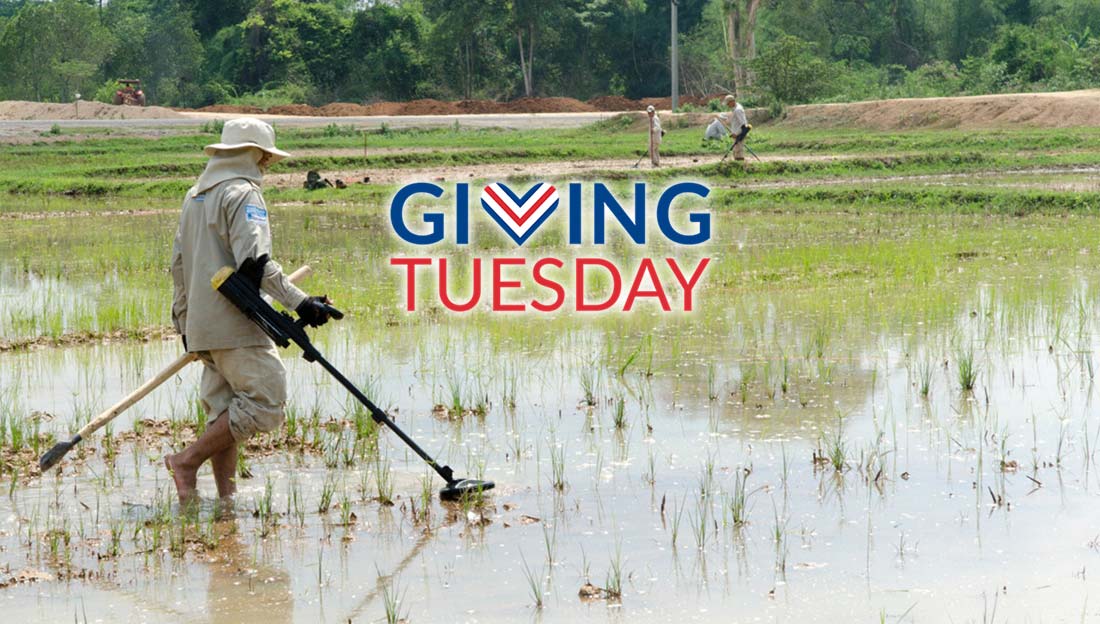 © Sara Goldberg/HI
Every year, thousands of innocent lives are ripped apart by unexploded bombs and landmines, which are littered across 60 countries. These deadly, indiscriminate weapons can lie hidden for decades, waiting for an unsuspecting child to reach for what they think is a toy, or a farmer to plough over the wrong area of land.
That's where our incredible demining teams come in.
Our teams of deminers work tirelessly in harsh conditions, from the sweltering heat of Senegal to humid rainforests in Colombia. These heroes meticulously sweep areas known to have landmines and unexploded bombs - all to ensure that local people are safe from this hidden danger. Their work saves countless lives, and prevents people from being injured or left with permanent disabilities.
Many thanks for being a part of our fight for a mine-free world.
Stay tuned
Keep an eye on our Facebook page for more stories from our demining teams and people who have benefitted from our mine clearance work. Be sure to let us know your thoughts in the comments and don't forget to share our appeal with your friends!
Not on Facebook?
You can also donate £5 to our #GivingTuesday appeal by texting HIUK18 £5 to 70070 and help us to make land safe.